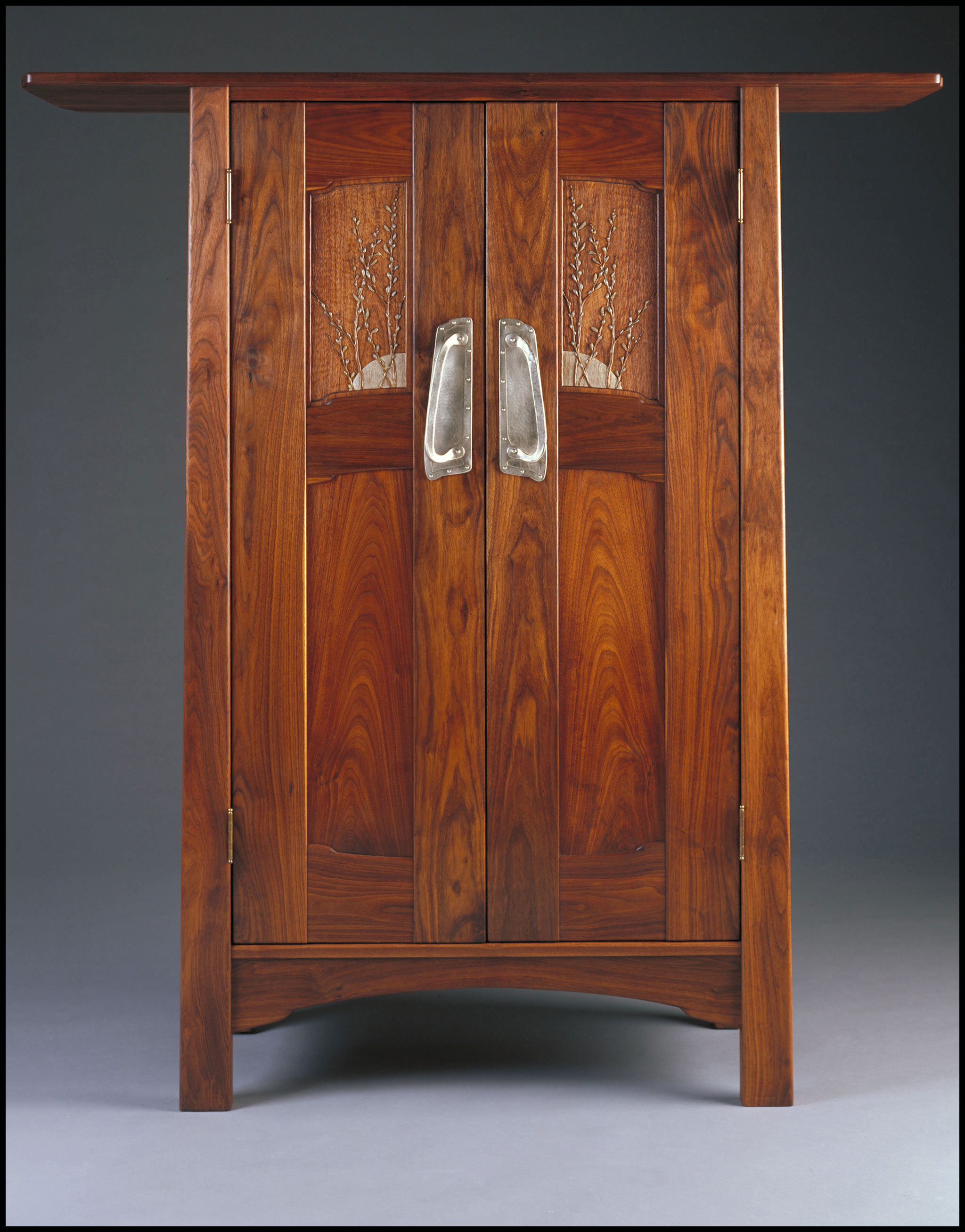 Aesthetic Cabinet
70"H, 60"W, 23"D
Black walnut
One of these pieces was carved with water lilies for the family room in Greene and Greene's Blacker House.
Aesthetic Cabinet Detail
Pussy willow carving.
Nickel plated handles by Audel Davis.
Modern Aesthetic Coffee Table
17"H, 27 1/2"W, 50"D
Ebonized Black Walnut
A pewter bowl by Archibald Knox inspired this table.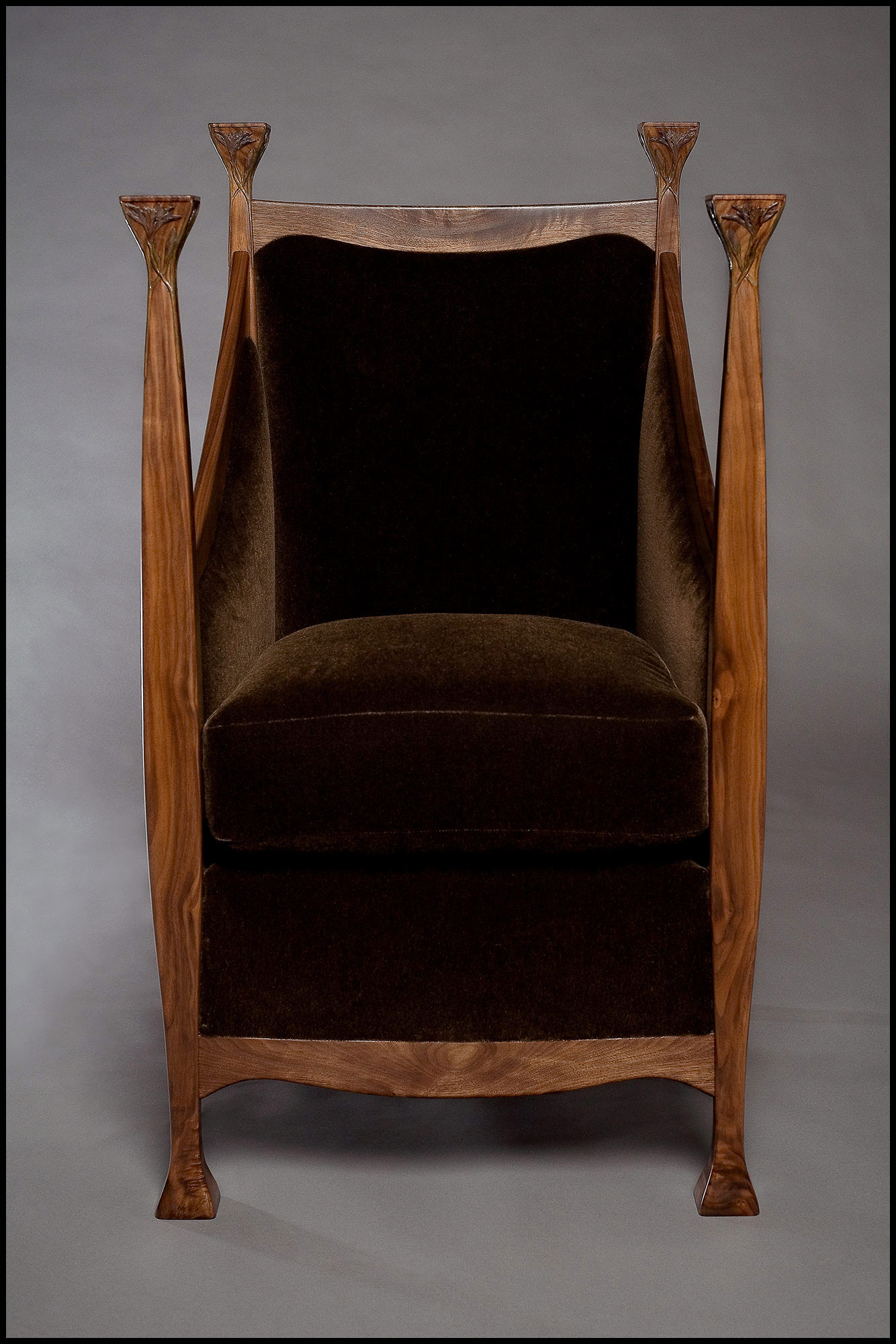 Voysey Inspired Chair
8"H, 27"W, 29"D
Black walnut.
This "throne" was designed for the mistress of the Blacker House.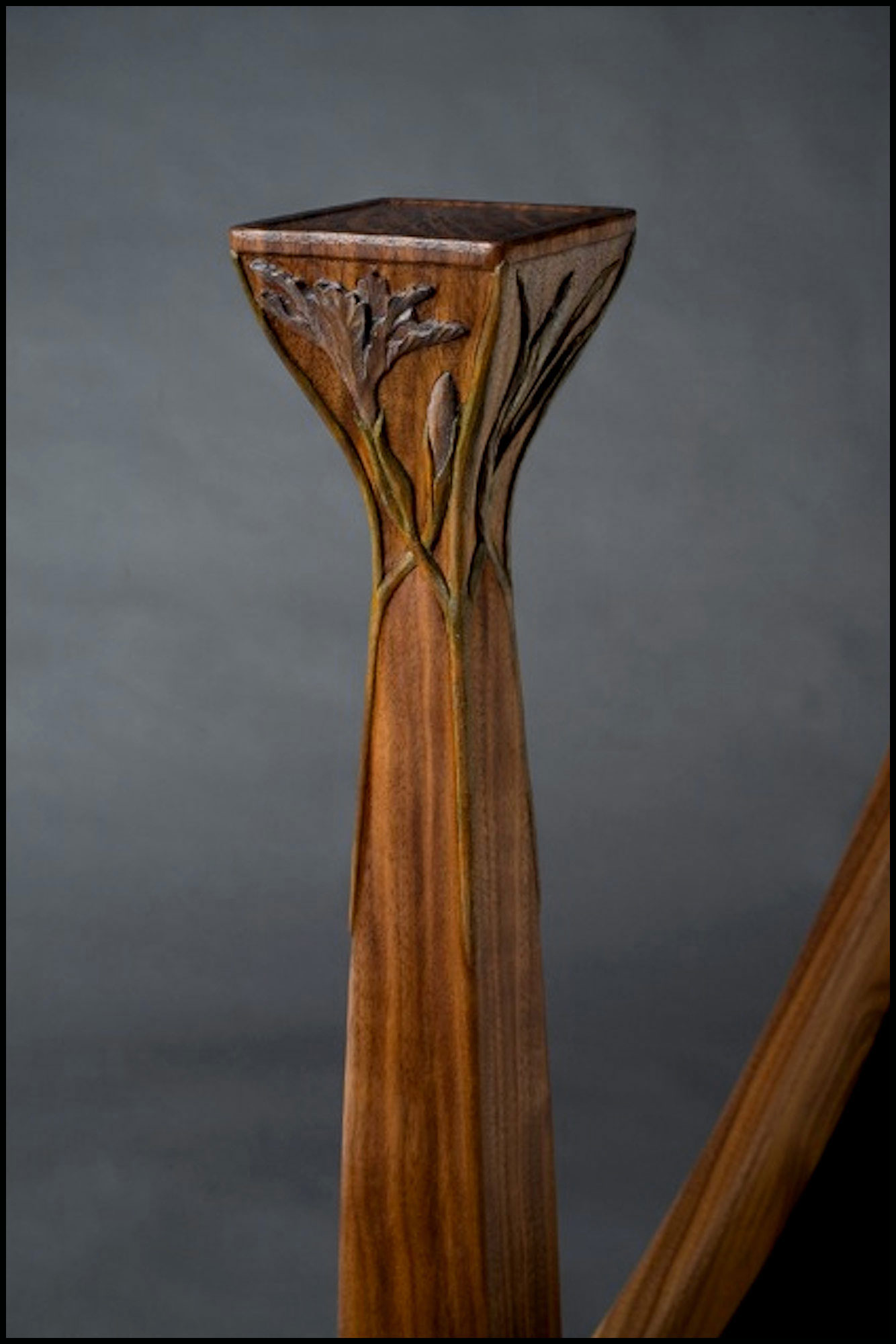 Voysey Inspired Chair Detail
The carvings for the Blacker House family room furniture are all exclusive to the house.
Voysey Desk & Chair
53"H, 44"W, 17"D.
Chair: 45"H, 23"W, 22"D.
Black walnut
Voysey's finials influenced these pieces.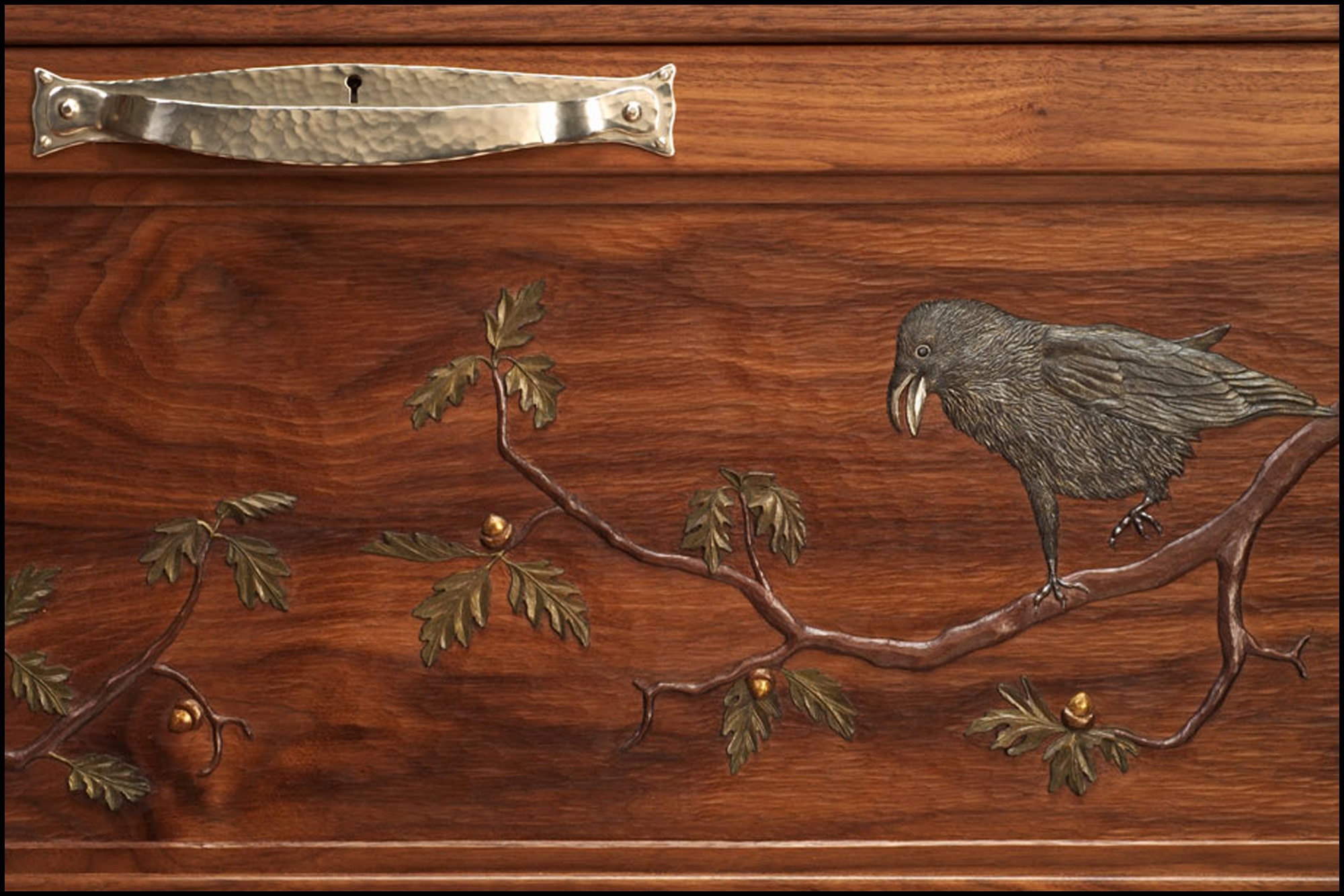 Voysey Desk & Chair Detail
The drop front of ravens and california oaks hide interior cubbyholes.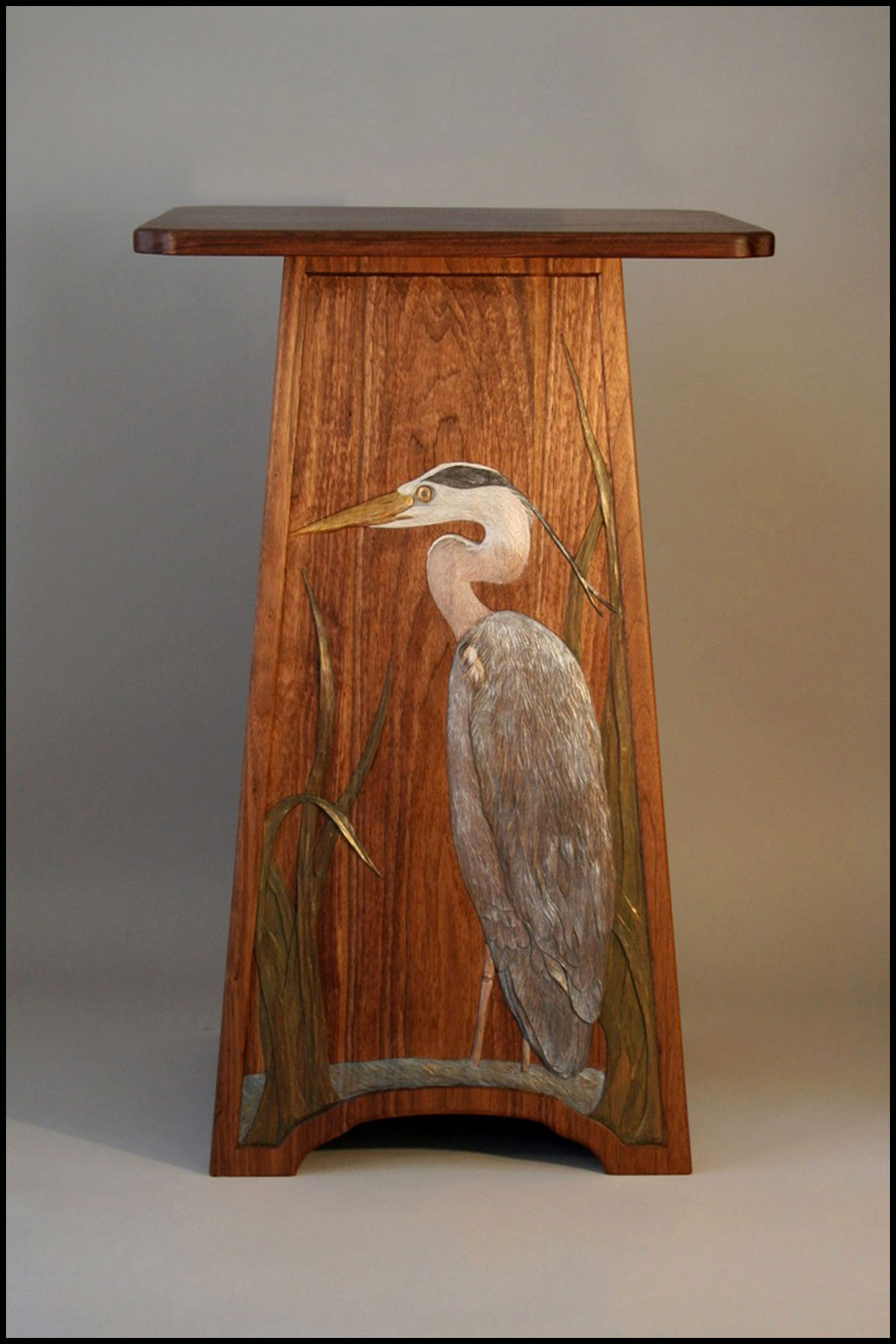 Great Blue Heron Table
32"H,18"W, 18"D
Black Walnut
An anniversary present commissioned by husband and wife.
Small Carved Oak Cabinet
35"H, 48"W,18"D
Mahogany
An entry hall piece.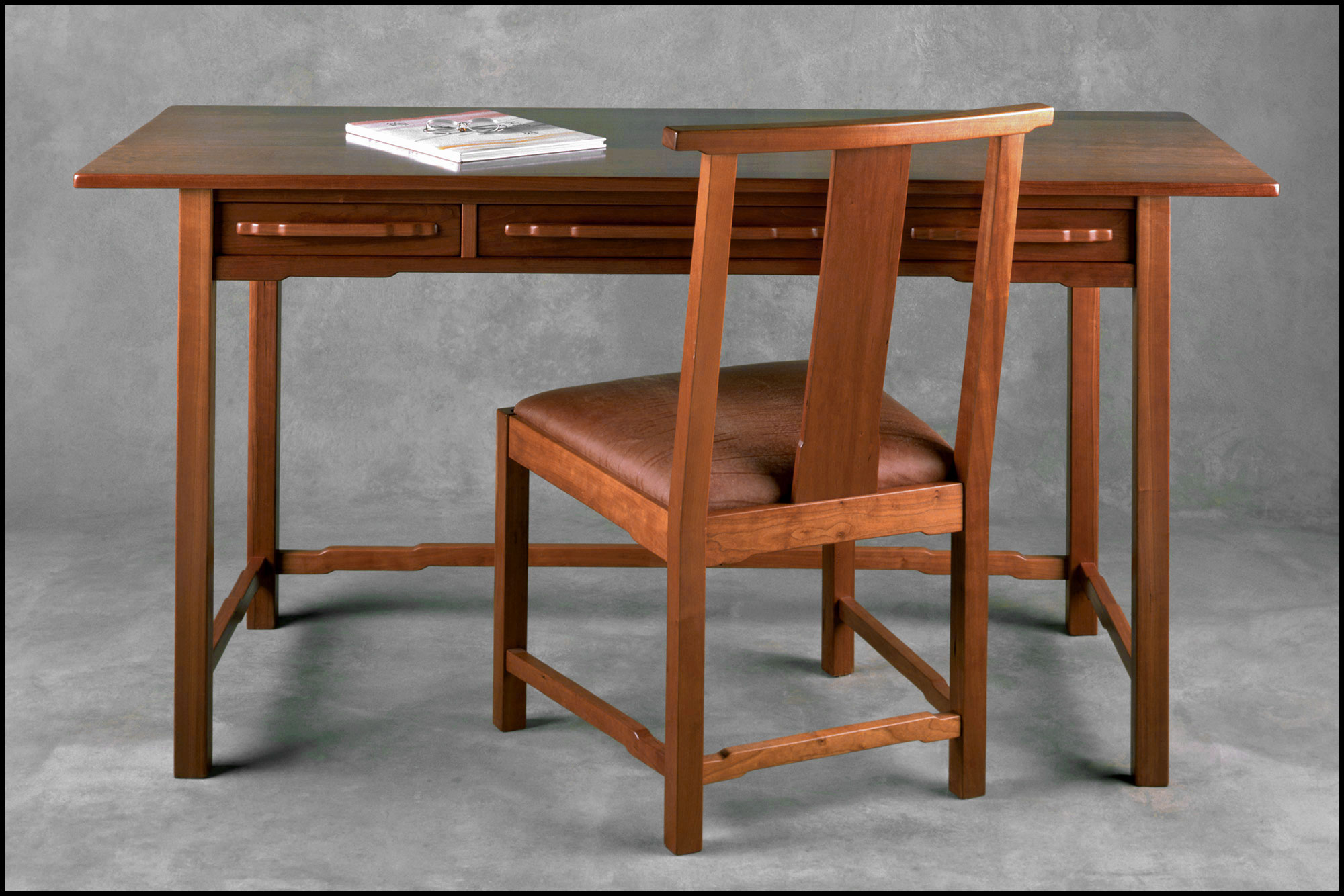 Writing Table & Chair
Table 29 1/2" H, 24"W, 60"L
Side Chair 33"H, 22"W, 18"D
Cherry
Three drawer writing table with bent back side chair.