Voysey Mantel
Zito Schmitt's flatscreen TV doors with carved oaks and Ravens.
Audel Davis' metalwork, Ted Ellison's art glass, Dianne Ayres' textiles, Paul Duchscherer's wallpaper design, Bradbury and Bradbury paper.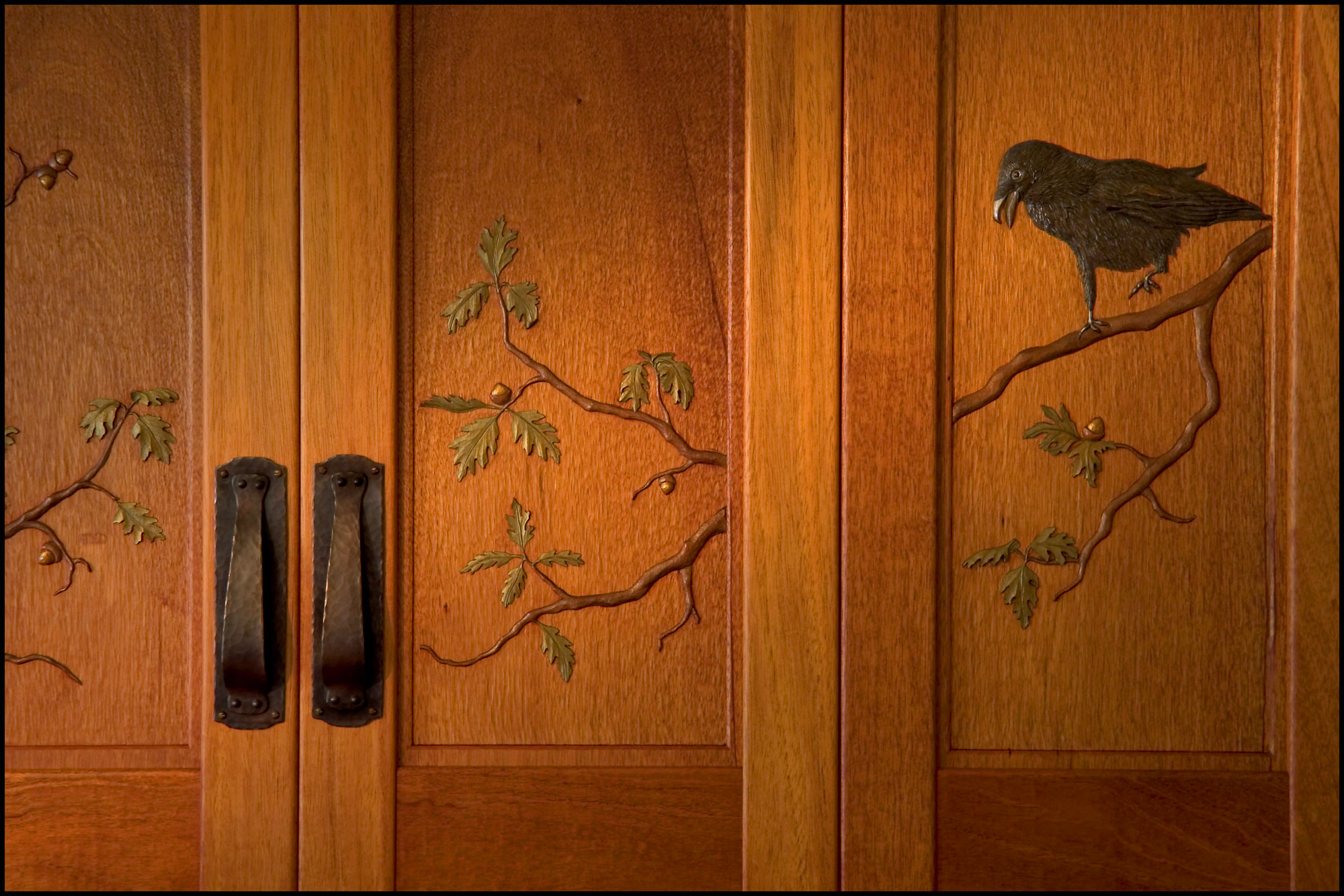 Voysey Mantel Detail
Oaks and ravens hide the screen.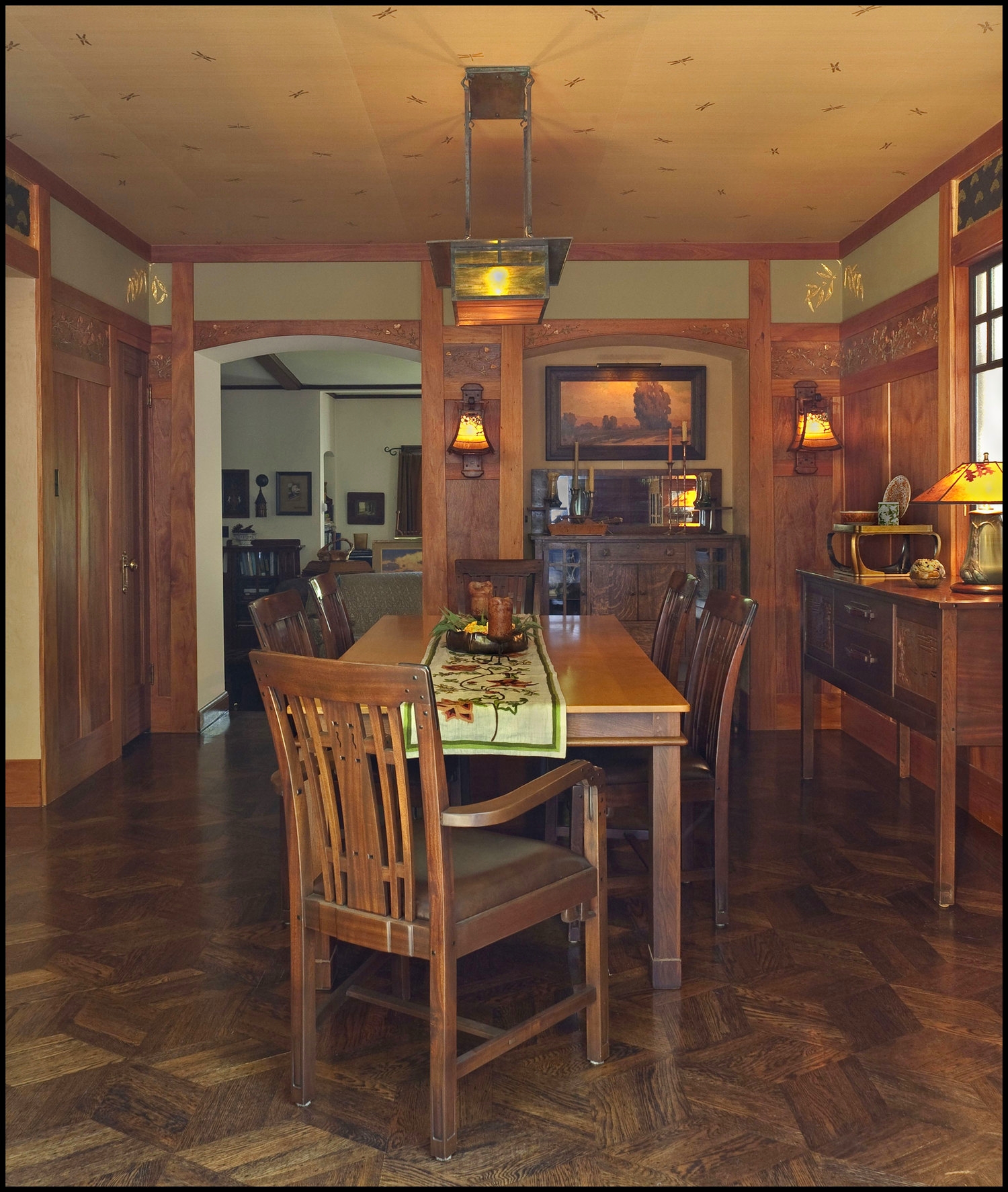 San Francisco Dining Room
Interior design by Zito Schmitt.
Faux finishes by Lynne Rutter, plaster cast of Zito Schmitt's carved frieze by Lorna Kollmeyer, wallpaper by David Bonk.
San Francisco Dining Room Detail
Inspired by the brilliant work of Margaret MacDonald these gesso leaves were used to create more texture.